Our Company has been specialising for many years in the packaging and shipping of olive oil to the USA, Europe, Africa, Canada and Australia.
Our long experience in transporting and exporting olive oil and being aware of how vulnerable this product is ranks our company among the first regarding appreciation and trust both major Greek olive oil producers and individuals show to us.
With a huge network of partners, both in Greece and abroad, we ensure the safe transportation of olive oil from our warehouses to any destination worldwide by air, sea or land.
Olive oil is of global interest due to the extraordinary properties this natural "superfood" has for health and wellbeing, so our company is committed to preserving its organoleptic properties paying great attention to its storage and packaging.
Our company undertakes the packaging of olive oil. Then, we place it in special plastic bags and double cartons to ensure the optimum transport of the product and to keep it unaltered.
Our company, apart from the shipment of olive oil, also undertakes the handling of all customs procedures.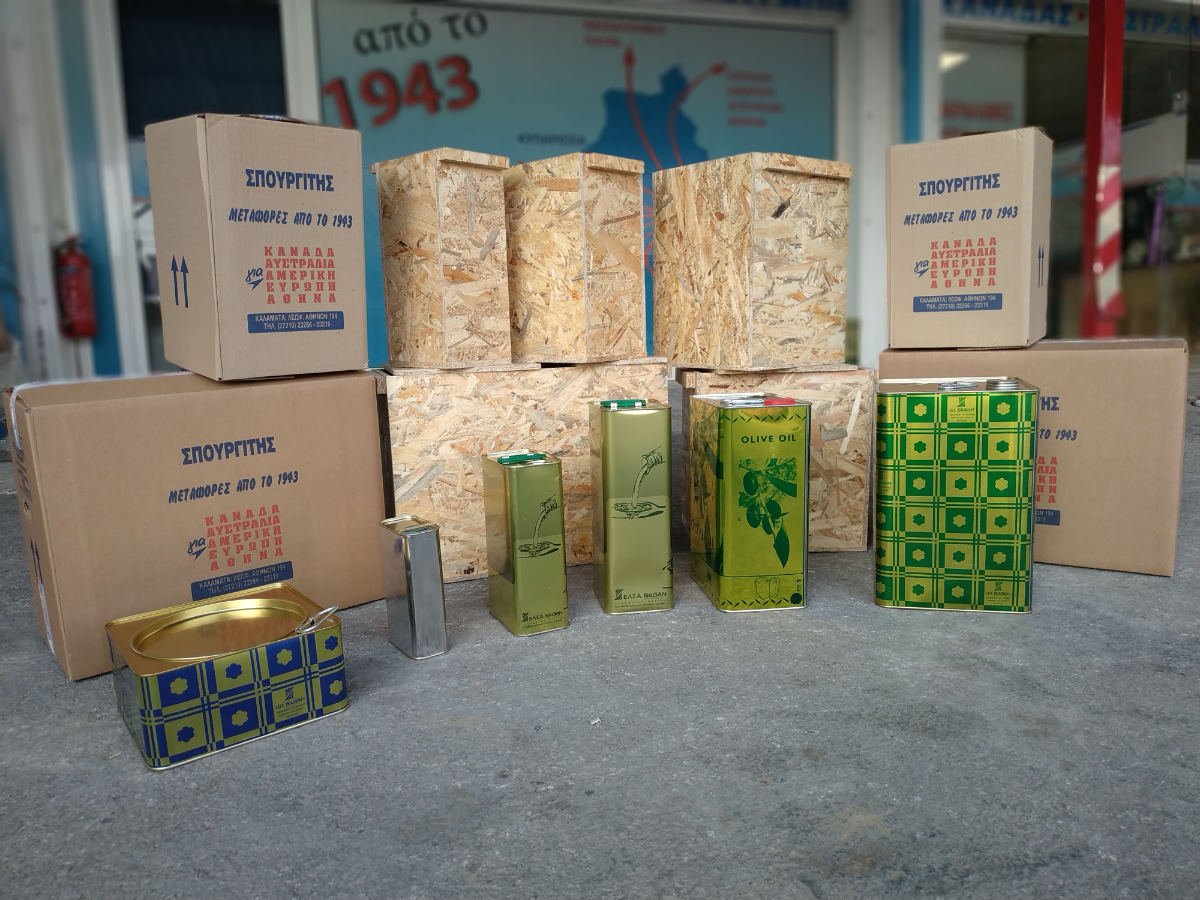 Olive oil shipment abroad