Our Company has achieved a specialization in the packaging and shipping of olive oil to the USA, Europe, Africa, Canada and Australia due to our long experience in this industry.
This experience has helped us become truly aware of this product's vulnerability which ranks us among the first companies enjoying appreciation and trust by both major Greek olive oil producers and individual producers.
Using a huge network of partners, both in Greece and abroad, we can ensure the safe shipping process of olive oil, from our warehouses to any destination worldwide either by air, sea or land.
Olive oil is a product of global interest due to the extraordinary properties this natural "superfood" brings to health and wellbeing and with that said, our company is committed to preserving its organoleptic properties by paying great attention to its storage as well as it's packaging.
Our company undertakes the entirety of the packaging process of olive oil, by placing it in special plastic bags and double cartons to ensure the optimum transport of the product while keeping it unaltered.
Our company, apart from the olive oil shipping process, also handles the appropriate customs procedures from Greece.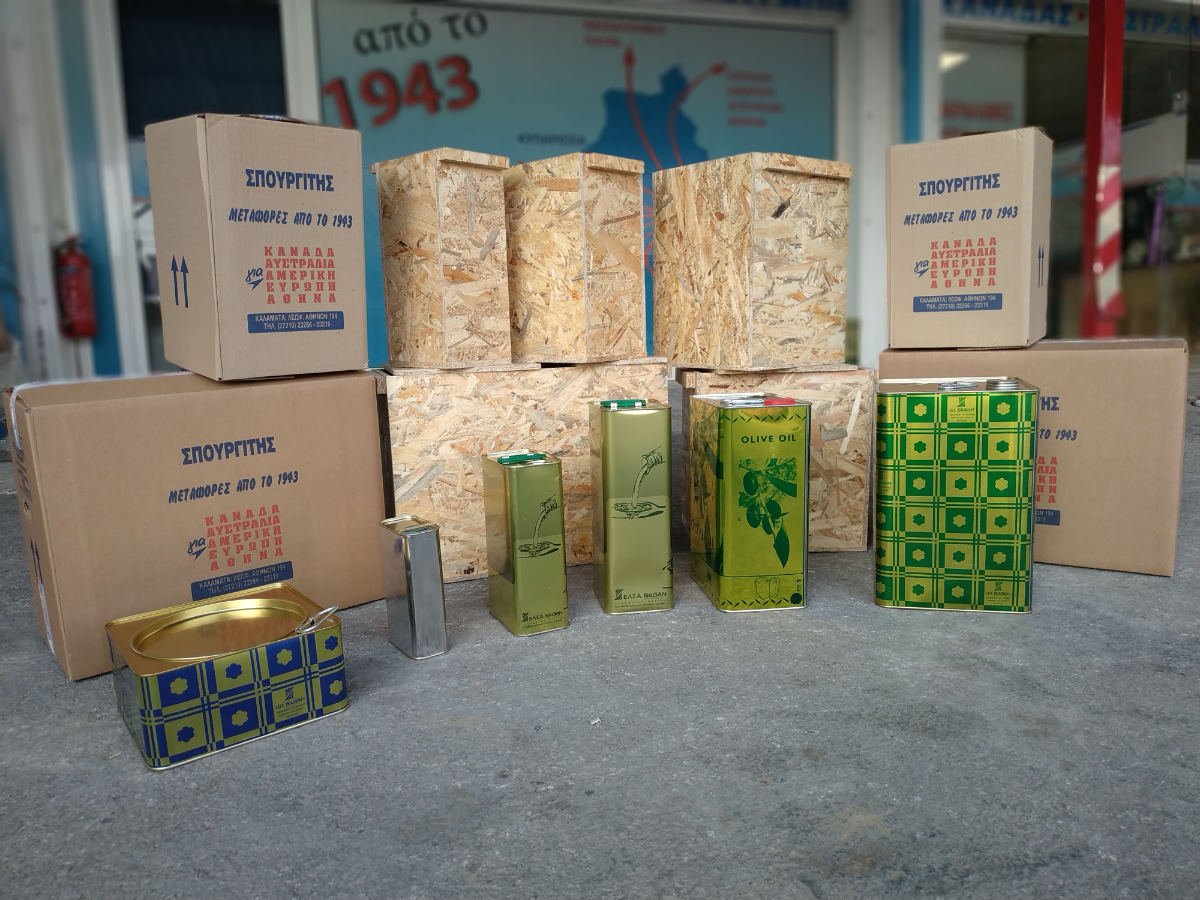 Olive oil shipment abroad