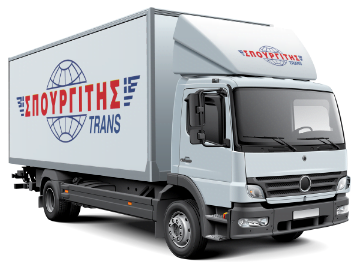 Call us now: +302103424808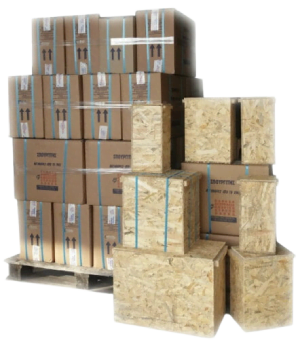 Guide to send parcels with Spourgitis transport
Sending parcels with Spourgitis is a simple and safe process. Follow this step-by-step guide to make sure your package arrives safely at its destination.
---
Step 1: Prepare the Parcel
Choose Proper Packaging: Use a sturdy box that matches the size and weight of the items you want to ship.
Securely Pack Items: Place foam or air bags around items for protection during transit.
Sealing the Box: Seal the box tightly with strong packing tape.
---
Step 2: Fill in Shipping Details
Shipping Label: Complete a shipping label with the recipient's full details and your own. Stick the label in a prominent place on the box.
Declaration of Contents: For international shipments, you may need to complete a declaration of contents, describing the items inside the package.
---
Step 3: Reserve a Shipping Service
Visit the Website or the Store: You can book the shipment of packages either through the Sparrow Company website or by visiting one of the stores.
Select Shipping Service: Select the type of shipping you desire (eg, standard, expedited, international).
Pay for the Service: You pay the cost of the shipment through the available payment methods.
---
Step 4: Collection or Delivery of the Parcel
Collection by the Company: If you have chosen the collection service, a Spurgetis Company representative will come to your address to collect the parcel.
Delivery to a Store or Service Point: If you prefer, you can deliver your parcel directly to one of the Spourgitis Company's stores or service points.
---
Step 5: Track the Parcel
Tracking Code: You will receive a tracking code to be able to follow the progress of your package through the company's website.
Status Updates: Check the status of your shipment regularly and stay informed of any changes or updates.
---
Step 6: Delivery of the Parcel
Delivery to Recipient: The package will be delivered to the recipient's address according to the shipping options you have selected.
Receipt Confirmation: The recipient may be required to sign to confirm receipt of the package.
---
With this guide, the process of sending packages with Spourgitis will be organized and problem-free. If you have questions or need help during the process, the company's helpful team is always available to support.