Our company has been performing shipments by sea from Greece to Canada-Australia-USA since 1991. Thanks to our truck fleet that collects from all over Messinia, as well as to our partners throughout the rest of Greece, we collect your personal belongings as well as commercial parcels and we deliver them safely and on time to your destination.
With a long cooperation with agencies on all 3 continents, we safely ship your items from Greece to: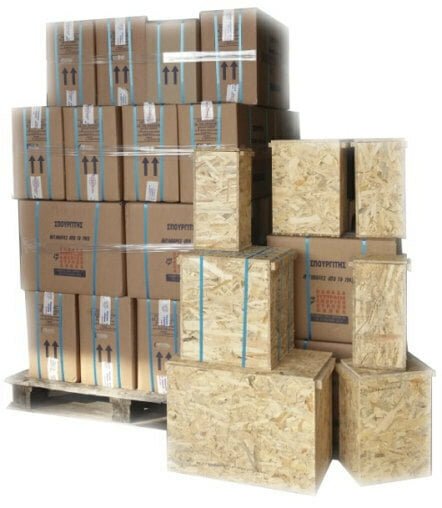 Also and in regards of your items course after arrival at the port of destination, you can make arrangements with our partner(s) at the respective city/port for any (extra fee) inter-state forwarding shipping procedures to bring your items to your directly to your house.
The vast volume of our shipments relates to olive oil and table olives to our expatriates and to traders. However, our shipping options are not limited to olive oil. We ship other foods such as honey, pasta, but also clothes, books to more bulky items such as furniture or appliances.
The experienced staff of our company will take care of the safe packaging, by always paying special attention to the fragile items that can be delivered in consultation with your home.
With over 25 years of experience in this field we have hundreds of satisfied customers in Greece and abroad.
What does your price include?
Shipping costs either from your place of business or at the office nearest you to the nearest customs office in the destination city.
The insurance premium for the carriage of your goods. Olive oil and personal items are insured with Cargo Clause C coverage with a specific insurance limit. With regard to commercial or household goods or high value items such as antiques, if you wish, there is the possibility of insurance coverage after special consultation with our Insurance Consultant.
Product packaging. For olive oil cans we have a special form of packaging, tri-wall-resistant containers with a volume of about one (single) or two containers of 17 liters (double), which are suitable for any type of content you may want to ship for containers with oil, cheese, honey and other foods or for books, clothes and other personal items.
In case of moving, we offer special packaging of your goods with bubble wrap, stretch film and other packaging according to your needs.